The 40,000 GVW Tru-Cool 47391 is now in stock and ready to ship from Oregon Performance Transmission.
The Low Pressure Drop, or LPD47391, is by far our most popular cooler for RV towing or heavy duty use.
Due to the Coronavirus shutdowns, there have been many backorders and shortages of this transmission cooler this year. Oregon Performance Transmission has these coolers in stock and ready to ship to you immediately.
This universal fit 40k GVW oil cooler offers the ultimate protection against overheating transmissions, and will install in most full size trucks and SUV applications with excellent results. The 47391 is perfect for heavy towing or hot summer driving, and is a must for heavy duty applications, including racing. Keeping your cooler temperatures low is the first step in avoiding premature, costly repairs, and transmission rebuilds.
Known by multiple names and part numbers, this is the ultimate automatic transmission cooler.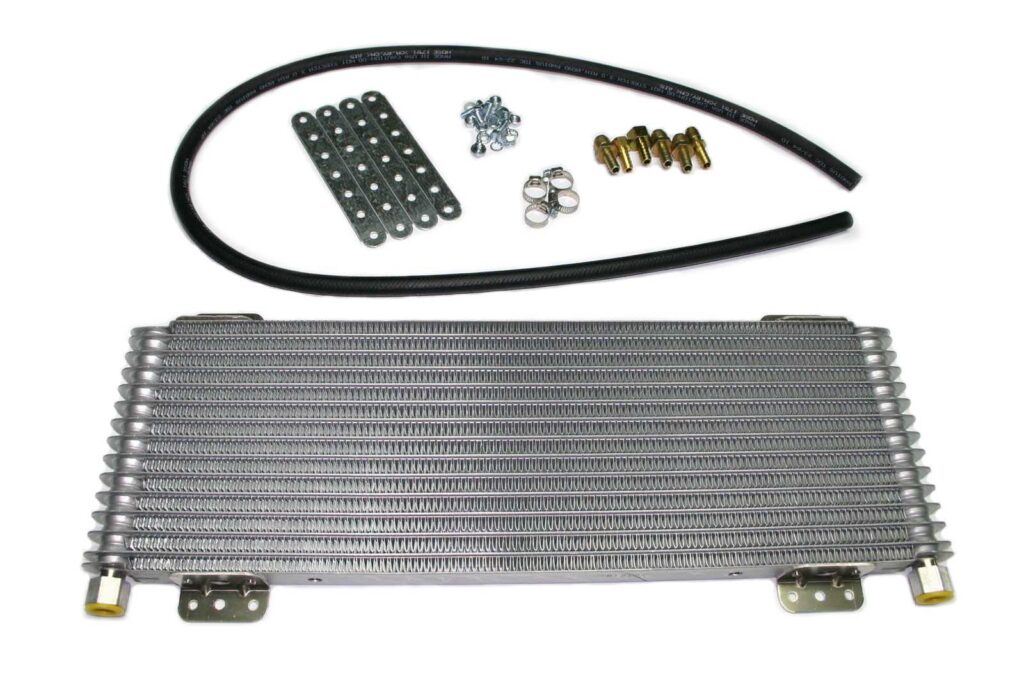 For smaller trucks and passenger cars, Tru-Cool has a full line of fluid coolers to meet your application needs. Click below for the full product line.
If you have any questions or need assistance with your order, please do not hesitate to contact us at sales@oregonperformancetransmission.com.