Product Showcase: ATSG Automatic Transmission Rebuild Service Manuals
[Reprinted in part from Automatic Transmission Service Group]
In 1985 Robert Cherrnay founded ATSG (Automatic Transmission Service Group) as a technical support service to the automatic transmission industry.  Automatic Transmission Service Group (ATSG) is the largest technical support service in the Automatic Transmission Industry. ATSG manuals are the world's foremost service guides utilized by professionals and technicians to troubleshoot and diagnosis problematic areas, disassemble transmissions and reassemble accurately and efficiently. ATSG manuals cover all aspects of transmission care, overhaul and rebuild procedures. Straightforward and simple to use, ATSG manuals will assist professionals and non-professionals alike with all aspects of automotive transmission care.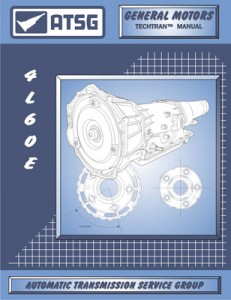 As a provider of ATSG products, Oregon Performance Transmission is proud to showcase their technical manuals and update handbooks that are written and produced by ATSG professional technical staff.  Oregon Performance Transmission carries over 100 different manuals for over 40+ vehicle makes including Chevrolet, Ford, Chrysler, Nissan and Toyota, to name a few.  
For a direct link to our ATSG website category, please click here.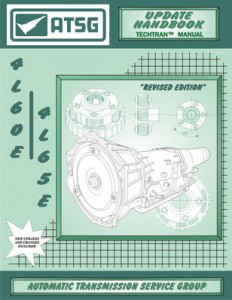 Why ATSG? 
ATSG has over 100 combined years of experience, knowledge and wisdom. ATSG technical manuals are in-depth, detailed and have assisted many technical professionals across the globe saving them tremendous amounts of time and money.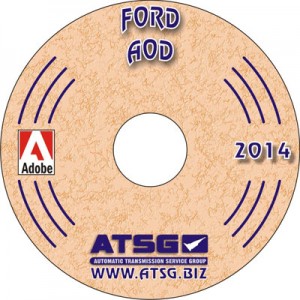 If you are looking to complete a band adjustment, torque specs, service a transmission, shift kits, or just doing a full rebuild on a unit, ATSG technical manuals are a must-have. The manuals cover many areas of transmission rebuild, including:
parts identification

exploded views 

wiring harness locations

hydraulic routing

electrical diagrams

internal planetary components

how to disassemble a transmission

how to rebuild the individual components

torque specs

valve body identification

extension housing overviews

how to assemble a transmission, and much, much more 
Our customers are routinely impressed with ATSG manuals and often recommend them to friends.  Here are a few recently received customer reviews:
"Really good book on transmission specifications and assembly"
"Nice manual, quality product"
"Just as promised.  Great book!"
"Everything I needed and then some.  Very accurate"
What is the difference between the blue cover book and the green cover book?
The blue cover book is the standard transmission rebuild manual.  This book will be your go-to guide for understanding and performing the process of transmission rebuilding.  If you are planning to rebuild your transmission and do not already have this manual, this is the one you will want and need. 
The green cover book the update manual.  This manual is intended for diagnostic work and/or troubleshooting codes.  While a few transmission updates are included in this manual, it relies primarily upon, and often refers back to, the original blue cover manual for rebuilding instructions.  Many DIY-er's will not need this manual as it is most frequently used by professional shops.
What about these CD-ROM discs?
Some of the ATSG manuals are no longer available in paperback form.  Some obsolete books and/or less popular books have moved from book format to a mini-disc CD-ROM.  These discs are easy to use and will fit in the small, inner disc circle of any computer disc drive. 
Our ATSG service manuals now qualify for free U.S. shipping! 
As always, should you have any questions about ATSG transmission products or need assistance in identifying your transmission, please feel free to contact Oregon Performance Transmission at salesdesk@optsales.com.